Welcome to your new home in Pueblo, Colorado! With over 300 days of sunshine and less snow than other regions of Colorado, Pueblo has four beautiful seasons to look forward to each year. Located just forty minutes southeast of Colorado Springs and two hours from the Denver airport, Pueblo is close to big city amenities while offering affordable small town living to its residents.
Founded in Pueblo, PB&T Bank proudly provides banking with a personal touch to local communities throughout Eastern Colorado. As your community bank, our friendly and knowledgeable associates are dedicated to helping our neighbors. We live and work in Pueblo—stop by and chat with us! We love to share tips and tricks for navigating your new hometown.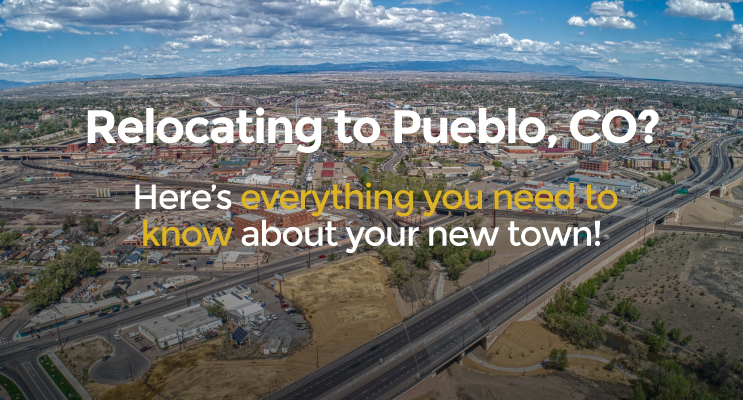 Pueblo's Past
Pueblo was once the saddle making capital of the world. In 1921, the city experienced a catastrophic blow that changed the course of its history. Ten miles west of Pueblo a sudden and intense rainfall caused the Arkansas River to flood. Thirty miles north, Fountain Creek flooded as well due to sudden downpours. The two waterways merged in Pueblo, and the result was devastating. Over fifteen hundred people lost their lives in The Great Flood, and the town infrastructure suffered twenty million dollars' worth of damages.
Pueblo's economic recovery has been steady. While the flood destroyed the town's saddle making industry, Pueblo found a new calling. Now known as "Steel City", Pueblo is the largest steel producer in the country. Pueblo earned its other nickname, "America's Home of Heroes," from Congress in 1993 for being the only city in America with four living recipients of the Medal of Honor. These recipients are William Crawford (Army, WWII), Carl Sitter (Marines, Korea), Raymond "Jerry" Murphy (Marines, Korea), and Drew Dix (Army, Vietnam).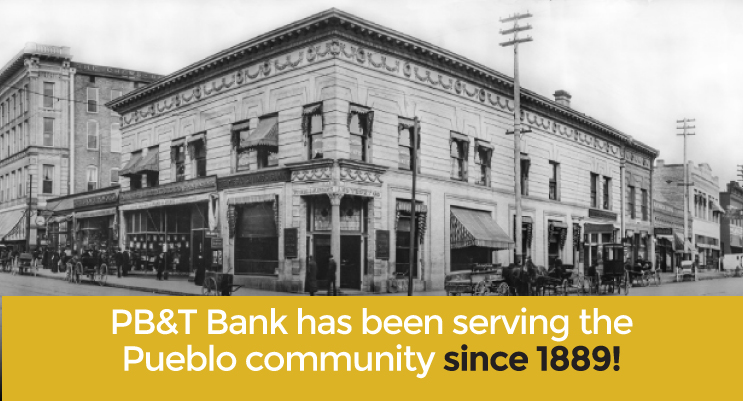 Living in Pueblo, CO
The median age of Pueblo residents is 37.5 and over 109,000 people call the town home. The area has seen an influx of new residents and a surge in home values as word spreads of the town's amenities and affordability. In 2017, the median home price was $121,200. Roughly half of residents own their homes while the other half rents. Most residents work in Pueblo, resulting in short commute times that average 18 minutes. A family-friendly town, 44% of residents are families with children under the age of 18 years old.
School Districts and Education
Pueblo, Colorado has an abundance of schools to serve the community. Magnet schools, charter schools, a school for the arts and sciences, and an early college high school enhance the public choices that families have for their children. Parents can examine school statistics and performance at GreatSchools.org. There are also many private school choices including Christian Growth Academy, McClelland School, Parkhill Christian Academy, and Trinity Lutheran School. Pueblo is also home to two college campuses, Colorado State University – Pueblo and Pueblo Community College.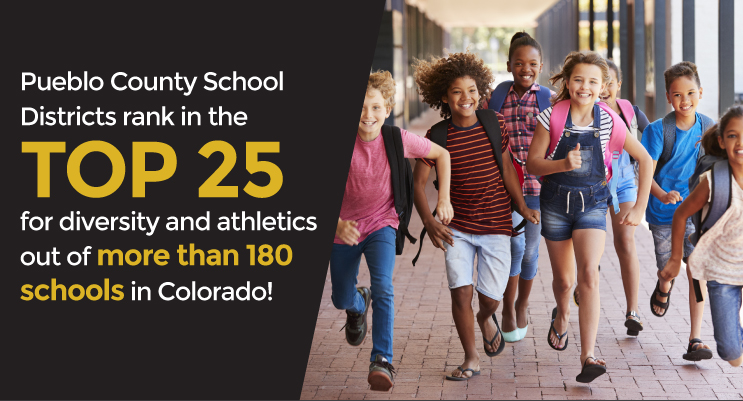 Utilities in Pueblo
Local Attractions and Happenings
You'll love the abundance of activities available in Pueblo. Enjoy an evening listening to the Pueblo Symphony or catch a show by the Broadway Theatre League at Memorial Hall. Each month offers a First Friday Art Walk or a summer Street Beat music performance. Like sports? Catch a CSU-Pueblo Thunderwolves game or cheer on the local football teams. Each fall Centennial High School and Central High School compete in the oldest football rivalry west of the Mississippi River.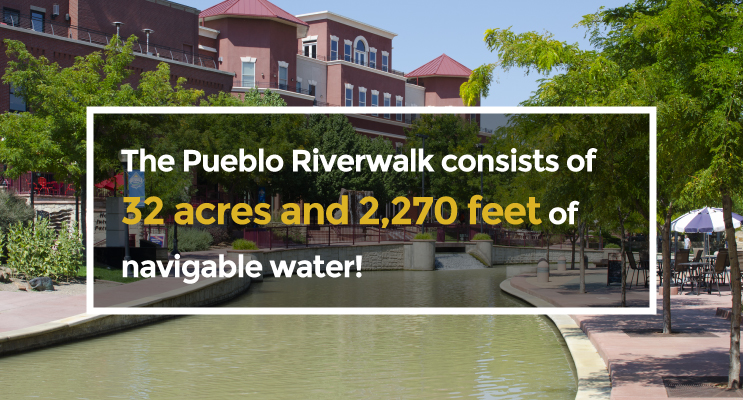 Visit Lake Pueblo State Park for biking, boating, swimming, hiking, and camping opportunities. Spend the day exploring the 25-acre Pueblo Zoo located in Pueblo's City Park. Bike, run, or meander leisurely along the Arkansas River on Pueblo's Riverwalk trail system. Learn more about raptors and local wildlife at the Nature and Wildlife Discovery Center. For a nice day trip, visit the San Isabel National Forest. Pueblo is the proud home of the Colorado State Fair and Rodeo. You won't want to miss the concerts, carnival rides, shows, and food that arrive in town at the end of summer. There is so much to enjoy in Pueblo!
Your Community Bank Welcomes You!
Since 1889, PB&T has served Pueblo's residents and businesses. Our financial accounts are personalized to the needs of our communities, and our one-on-one service guarantees we'll find the product or service that's right for you. We offer a wide variety of deposit accounts, personal loans, and commercial loans tailored to your needs. Contact PB&T today to learn more about your new community bank. We're dedicated to helping you transition into your new town and making it feel like home. Whether you need advice on a new checking account or just recommendations for the best breakfast restaurant, our friendly associates look forward to meeting you.