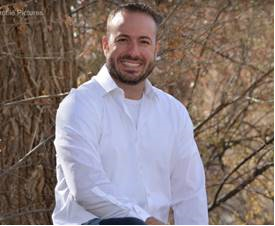 Mark Magnone
Vice President - Pueblo
Mark Magnone is the Vice President at our Pueblo Main branch. He has been an associate with PB&T Bank since 2020 and has more than 15 years experience as a lender.
With more than a decade of lending experience, Mark specializes in residential investment real estate but has the experience to assist his customers with any type of loan for their needs. He enjoys seeing his clients succeed financially as a result of his financing and takes pride in knowing that he played an important role in their journey.
When working with new customers who have not been through the lending process previously, Mark advises his customers to be prepared to discuss all aspects of the loan request with a lender. It is vital to cover all of your bases during this conversation so that the customer has a full understanding of the loan. This also helps the lender find an ideal lending solution for their client.
Mark has been a resident of Pueblo West since 2009. In his free time, he enjoys golf, weight training, and spending time with his son, Tyler.
Connect
Want to connect with Mark? Contact him today to discuss your financing needs!
Get in touch with Mark Magnone