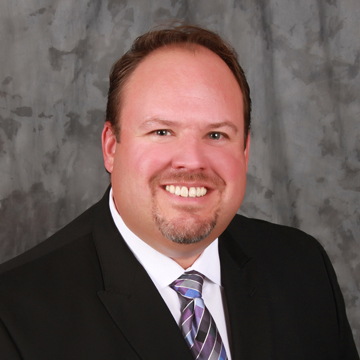 James Campbell
Vice President - Castle Rock
James Campbell is the Vice President and Commercial Lender at our Castle Rock branch. He has been an associate with PB&T Bank since 2019 and has more than 20 years experience as a lender.
With more than two decades of experience in sourcing, underwriting and financing, James is dedicated to helping local businesses thrive. He specializes in financing small business growth opportunities and commercial real estate properties throughout the Front Range, including conventional and SBA loans and lines of credit. For James, the most gratifying part of being a lender is helping entrepreneurs achieve their goals through teamwork, respect, accountability, integrity, and leadership.
James draws from his lending experience to pass along these insightful thought processes to anyone who might be seeking a loan:
– Understand and communicate your story with your bank.
– Explain how a dollar travels through your business.
– What is your business' vision or goals?
– What problem do you solve in the market?
– How do you gain customers and how do they pay you?
– What are your expenditures, and why?
– What do you do with the profits?"
James has been a resident of Roxborough, CO since 1999. In his free time, he enjoys golf, bike riding, and camping.
Connect
Want to connect with Jim? Contact him today to discuss your business financing needs!
Get in touch with James Campbell