As the highest-altitude (10,152 feet) incorporated city in the US, we certainly have a unique perspective on life here in Leadville. The city itself has gone through many iterations, from a 19th-century silver mining town to our current renaissance as a tourist destination, an attractive place to buy a vacation home, and a beautiful, unique home for our year-round residents.
Leadville is a quintessential Colorado town with stunning mountain views, mild summer weather, snowy winters, and lots of outdoor activities. There's plenty of history in Leadville, but also many modern amenities such as new school buildings, restaurants, nightlife, and more.
PB&T Bank has been community-minded since 1889. At our bank, you'll find local people making local decisions. New to Leadville? Visit our local branch in the heart of downtown, at historic Harrison Ave and 7th Street. We offer personal and business banking solutions to help you reach your financial goals, whatever they may be. Our Leadville-based employees can also help you get settled in town with all the local recommendations you need.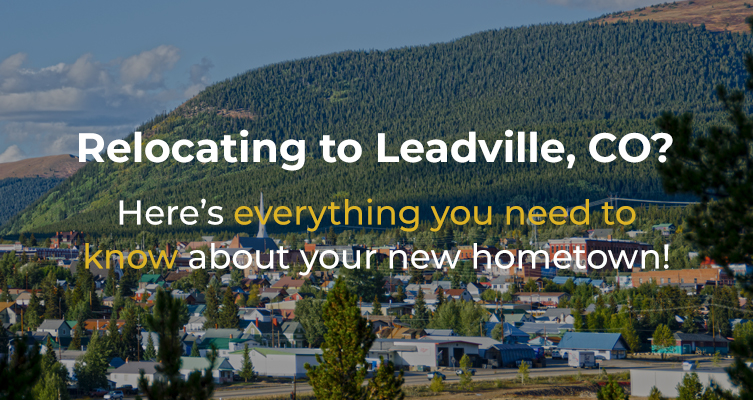 Cost of Living
According to BestPlaces.net, living in Leadville, CO, is comparable to the national average. Leadville is also affordable compared to the state average cost of living.
School Districts & Private Schools
The Lake County School District serves the public education needs of Leadville. District schools include:
The Center Early Childhood Programs: Provides 10 hours/week of free early childhood education for children ages 3 and 4 as part of the Colorado Preschool Program. 
West Park Elementary School: Located on 130 W. 12th St. in Leadville, WPE serves kindergarten through second grade. 
Lake County Intermediate School: Located on 1000 West 6th St., LCIS educates students in third through sixth grades. Its playground won a Starburst Award and is used by kids of all ages from the community.  
Lake County High School: The recently renovated school building is located just two blocks from the intermediate school. LCHS is composed of students in grades 7-12. 
The High Mountain Institute offers unique educational experiences in semesters for high school juniors and seniors, summer programs for rising 10th, 11th, and 12th graders, gap year programs, and more.
Leadville is also home to one of Colorado Mountain College's residential campuses. At CMC Leadville you can earn a Bachelor's Degree in Nursing, Business, Education, Leadership & Management, or Sustainability. You can also earn a variety of two-year degrees and certificates.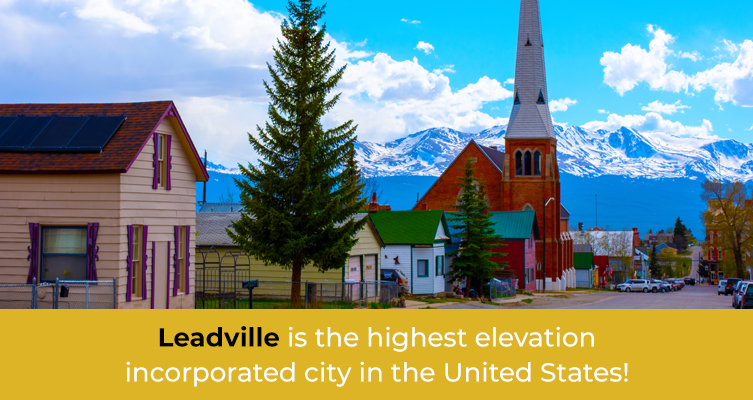 Average Cost of Buying a Home
Over the past few years, Leadville's real estate market has been heating up with interest from investors and second homeowners. Currently, the median home listing price is $317,000. With prices rising on existing homes, many people find it more affordable to build a new home from scratch. PB&T can help you make that happen with a short-term, convenient construction loan.
Local Services and Utilities
Local Events and Businesses
Downtown Leadville is a vibrant place to eat, shop, stroll, and enjoy community events throughout the summer and fall. Here are some highlights:
The Leadville Railroad runs 2.5-hour scenic rides from May 23rd to November 1st. 
Boom Days: A Celebration of Leadville's Mining History is a multi-day street fair that takes place on the first weekend of August. 
July 4th Parade on Harrison Avenue and Dusk Fireworks
The Fiestas Patrias Parade celebrates Leadville's rich Hispanic culture.
Rocky Mountain High-est Leadville Road Marathon
Historic Harrison Avenue
Leadville Race Series Silver Rush 50 Bike and Run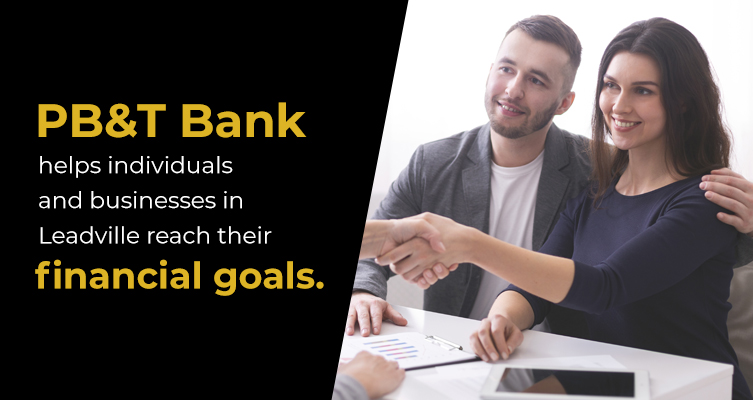 Parks & Recreation
Leadville has no shortage of natural beauty and residents take every opportunity to enjoy the outdoors and get active.
Twin Lakes
Turquoise Lake
The Mineral Belt Trail
Forebay Reservoir Shoreline and Trail
Horseback riding on high country trails
Mosquito Pass (the highest pass in the United States)
Skiing and snowboarding
Lake County Aquatic Center
Tennessee Pass Nordic Center
Open a local bank account at PB&T Bank!
PB&T Bank is your community bank in Leadville. We offer personal and business banking solutions for your everyday needs and long-term goals. Visit our Leadville branch on historic Harrison Ave to meet our friendly staff. We can't wait to serve you!